4 Brake Repair Myths Debunked
Published on April 06, 2022
Brakes are an integral safety feature in your car. It is always important to ensure that your brakes are working properly before you hit the road. Unfortunately, with the plentiful misinformation online, it can be difficult to separate fact from fiction when it comes to brake repair. Check out these four brake repair myths to stop believing today to keep you, your passengers, and other drivers safe on the road.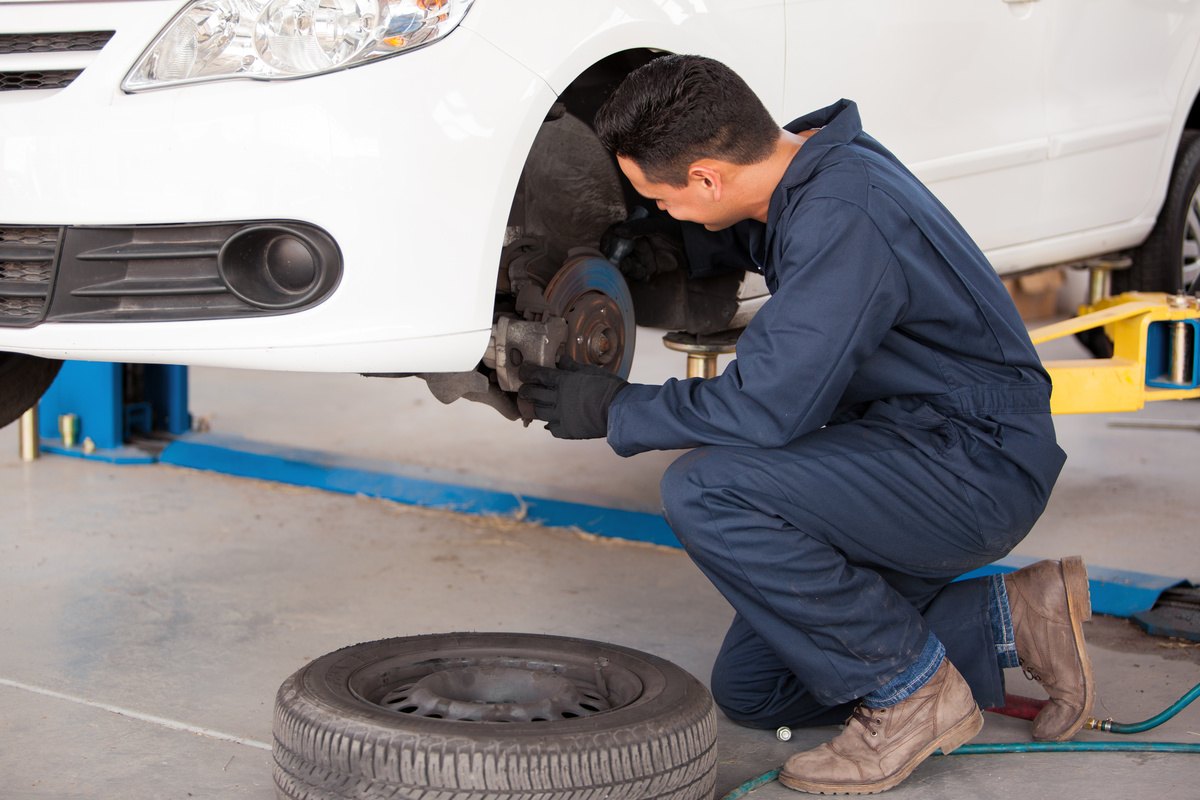 Myth #1: Squealing Brakes are Common
Ideally, you shouldn't hear your car's brakes, you should only feel them in action. However, many car owners believe light squealing is common. Unfortunately, any type of brake squealing is usually an early warning sign of something worse to come, such as complete brake failure.
Myth #2: Lack of Squealing Means the Brakes are Okay
While silence is a good sign, it doesn't necessarily mean that your car's brakes are flawless. Some mechanical problems don't make the brakes squeal, but they can still cause major problems. This is why it is always advisable to get your car serviced regularly (ideally once every three months, depending on how much you use it).
Myth #3: Just Add More Brake Fluid if It is Low
Brake fluid gets depleted over time and it is advisable to refill or replace it as often as necessary. However, brake fluid may also deplete because of a leak in the fluid lines. In this case, refilling the fluid is only a temporary solution to a serious issue. To ensure your safety, it is best to bring your car to a mechanic near you when you notice your brake fluid is low.
Myth #4: Modern Brakes Don't Break
Modern brakes are impressive and durable. However, they are still vulnerable to a range of mechanical problems, including natural wear and tear. In order to keep your brakes in good condition for as long as possible, regular maintenance and service is essential.
Contact Our Brake Repair Technicians
Waiting to have your brakes repaired could be a costly and possibly dangerous mistake. At Custom Complete Automotive, our brake repair experts will inspect your brakes and make any needed repairs as efficiently as possible to get you safely back on the road. To learn more about our brake repair services, or to schedule an appointment at one of our locations in Missouri, contact us today!
---
Share This Article
Find an Auto Repair Shop Near You
We have multiple auto repair shops throughout Missouri located in Columbia, Jefferson City, and St. Louis.
About the Author
Eric Riddles
Eric Riddles is an ASE Certified Master Automobile Technician who has been working as an auto mechanic since 1998 and originally joined the team at Custom Complete Automotive in 2005. Eric has numerous certifications in various aspects of car repair and spent 10 years training the next generation of auto technicians at a local high school Auto Shop classroom.
Related Posts