Steering, Wheel Alignment, and Suspension Services
In order to ensure steering stability, stable road control, and good vehicle handling, routine steering and suspension services are essential. Your vehicle's steering and suspension systems are responsible for supporting the weight of your car, keeping the tires on the road, and delivering a smoother, safer ride for you and your passengers. At Custom Complete Automotive, our priority is to provide you with a safe, well-performing vehicle and are proud to offer expert steering and suspension services at an affordable price.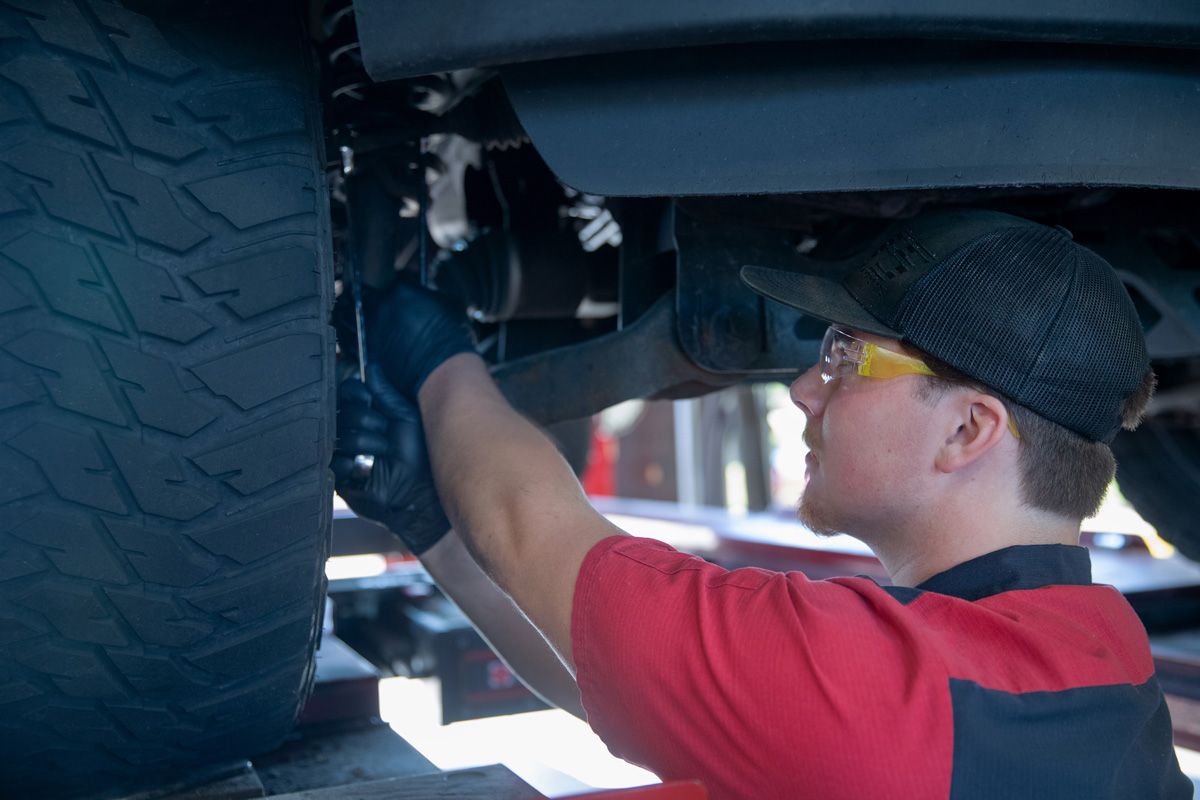 Full-Service Steering and Suspension Services
At our wheel alignment shops located in Columbia, Jefferson City, and St. Louis, MO, our certified mechanics understand the importance of proper steering wheel alignment and routine suspension services and will ensure your steering and suspension systems are kept in excellent condition.
Our steering wheel alignment and suspension services include the following:
Inspection of All Shocks, Struts, and Springs for Damage

Replacement of Worn, Damaged, or Missing Parts

Ensure All Parts Are Performing as Intended

Rear and Front End Suspension Repair

Other Related Services, Such as Steering Repair and Steering Fluid Flush Services
Wheel Alignment Near You
To prevent unnecessary strain on your vehicle's steering and suspension systems, proper wheel alignment is critical. In addition to our steering and suspension services, our expert mechanics will also provide your vehicle with proper wheel alignment at our shops throughout Missouri to keep your steering and suspension systems in good repair.