4 Excellent Ways to Keep Your Car Cool This Summer
Published on June 22, 2022
Summer is beautiful, but it can be unpleasant due to intense heat and riding in a car that has been parked under the hot sun can make for a bad driving experience. While the summer heat may seem inescapable, there are a few things you can do to stay cool. Keep reading to check out these tips to help keep your car cool this summer!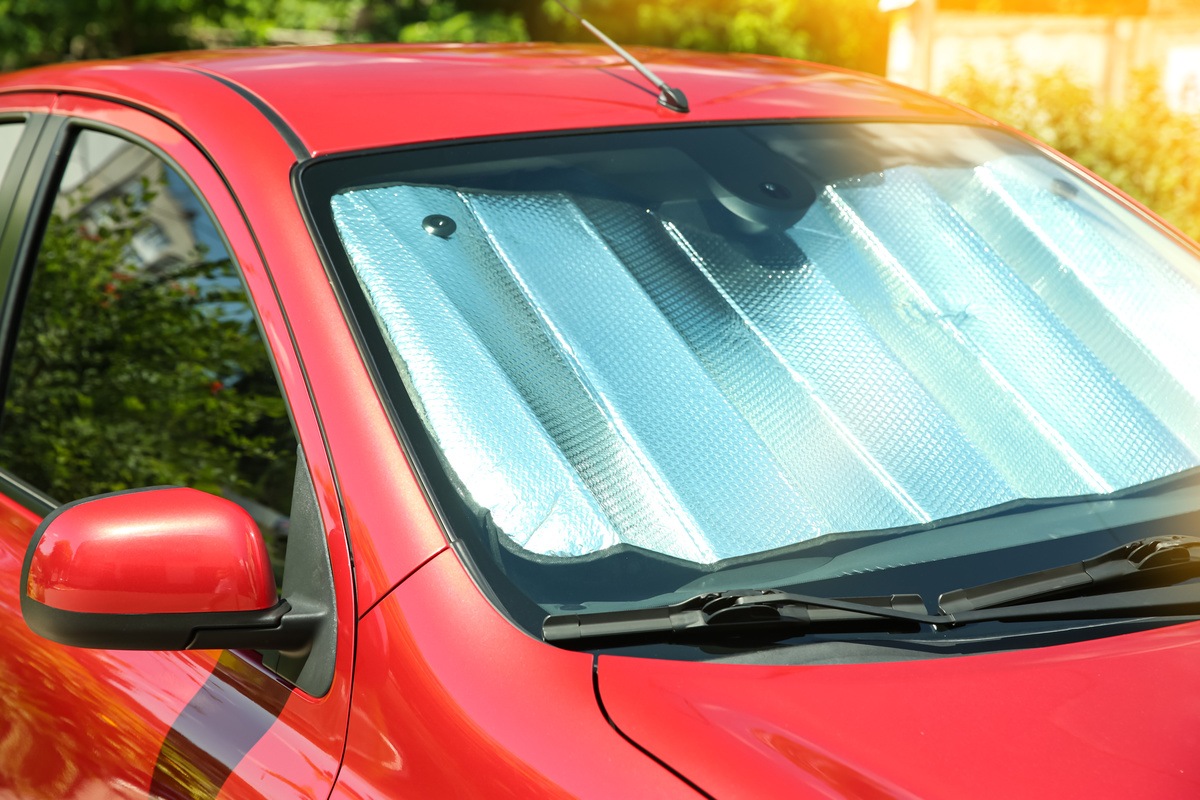 1. Use Sunshades/Window Visors
One method that has been tested and proven to be a sure way of keeping your car cool despite the high temperatures during summer is to use sunshades or window visors. Putting up sunshades or window visors every time you leave your car under the sun, even if only for a few minutes, can make a huge difference with your car's interior temperature.
2. Park in the Shade
The easiest way to help keep your car cool during the summer is by parking it under shade. The shade will help to keep both your car's exterior and interior cool. However, on a extremely hot days, you'll also need to use other methods to ensure a more comfortable drive.
3. Keep Windows Slightly Open
If you plan to leave your car for only a few minutes, keeping your windows slightly open can help you keep your car cool under the hot sun. Open car windows will allow air circulation, helping to ensure the hot air escapes from inside your car. However, if you plan to leave your windows open, make sure you only leave a small opening and are not far from your car so you can monitor it for security.
4. Have Your Car's Air Conditioner Serviced
Avoid simmering in the hot summer heat by keeping your car's air conditioner serviced regularly. Having your car's air conditioner cleaned and maintained before and during summer can help ensure a cool, comfortable ride all summer long.
Contact Our Certified Technicians
The summer heat can be unforgiving to you and your car. Stay prepared and beat the heat with our air conditioning repair services at Custom Complete Automotive. To learn more about our air conditioning repair services, or to schedule an appointment at one of our locations in Missouri, contact our team today!
---
Share This Article
Find an Auto Repair Shop Near You
We have multiple auto repair shops throughout Missouri located in Columbia, Jefferson City, and St. Louis.
About the Author
Eric Riddles
Eric Riddles is an ASE Certified Master Automobile Technician who has been working as an auto mechanic since 1998 and originally joined the team at Custom Complete Automotive in 2005. Eric has numerous certifications in various aspects of car repair and spent 10 years training the next generation of auto technicians at a local high school Auto Shop classroom.
Related Posts