6 Steps to Safely Cleaning Your Car Battery
Published on November 16, 2022
Do you experience trouble starting your car, or your car won't start at all? Are the headlights dim? These signs are a clear indicator of a corroded car battery. Fortunately, battery corrosion can be cleaned fairly easily. Keep reading as we highlight how to safely clean your corroded car battery and get your car running normally again.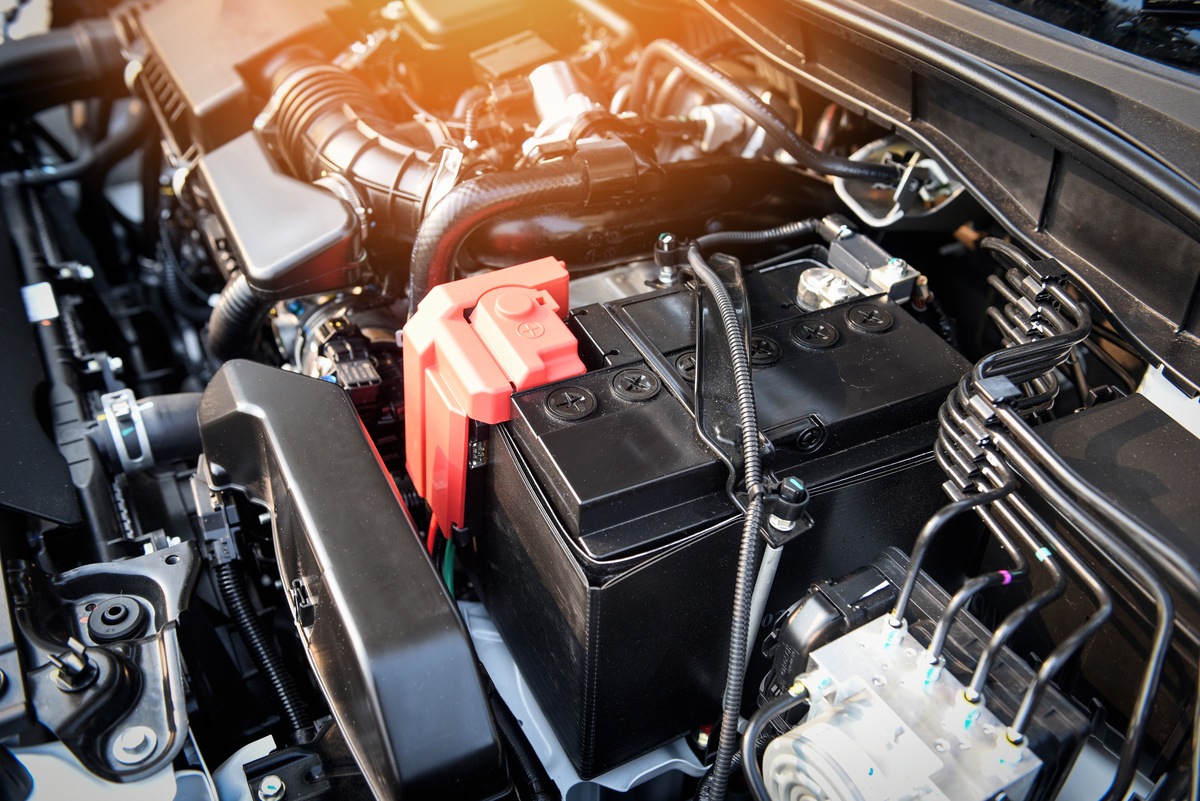 Corrosion in Car Batteries
Corrosion in car batteries can damage your car's chassis, wiring, and AC lines, decreasing power and efficiency. Corrosion appears as a whitish, bluish, or greenish substance on the posts, terminals, or cables. There are three most common causes of battery corrosion:
The first and most common is the emission of electrolyte vapors from the top of the battery.
Another type of battery corrosion occurs between the cables and the battery as they are made of different elements.
Lastly is the build-up of lead sulfate crystals, also known as sulfation. This type of corrosion occurs internally, unlike the rest. It is one of the leading causes of early battery failure.
Corrosion in car batteries may damage your car, resulting in extra repair costs. Therefore, cleaning the battery will save you money and prevent unnecessary repairs.
Cleaning Corrosion Off Your Car Battery
You'll need these items to clean your battery:
A stainless steel brush
Battery cleaning agent or baking soda
Water
Microfiber cloth
Pliers
Wrench
Gloves
Steps to Cleaning Your Car Battery
Follow these simple steps to clean corrosion off your car battery:
Ensure your car has been turned off and let your car cool down for a while before touching your battery.
Disconnect the cables, starting with the negative cable and then the positive cable, and check the battery and cables for any signs of damage.
Wearing gloves, apply baking soda and water or a battery cleaning agent to the corrosion-affected area.
Scrub the area with a stainless steel brush until the corrosion is removed.
Rinse and dry the car battery and cables.
Reconnect the cables, starting with the positive cable, then tighten with a wrench.
Contact Our Electrical Repair Experts
At Custom Complete Automotive, we can help you inspect your car battery to ensure it is in good working condition and replace it when necessary. For more car battery care tips, or to learn more about our auto electrical repair services, contact us today!
---
Share This Article
Find an Auto Repair Shop Near You
We have multiple auto repair shops throughout Missouri located in Columbia, Jefferson City, and St. Louis.
About the Author
Eric Riddles
Eric Riddles is an ASE Certified Master Automobile Technician who has been working as an auto mechanic since 1998 and originally joined the team at Custom Complete Automotive in 2005. Eric has numerous certifications in various aspects of car repair and spent 10 years training the next generation of auto technicians at a local high school Auto Shop classroom.
Related Posts