Check These 6 Essential Fluids to Keep Your Car Running Smoothly
Published on April 15, 2020
Would you like to keep your vehicle running properly for years to come? Then don't forget to regularly check your car's essential fluids! These fluids can mean the difference between a smoothly running machine that shows your pride of ownership and a sputtering, grumbling old clunker that sounds as bad as it runs. Keep reading to discover six fluids that are essential in keeping your car healthy.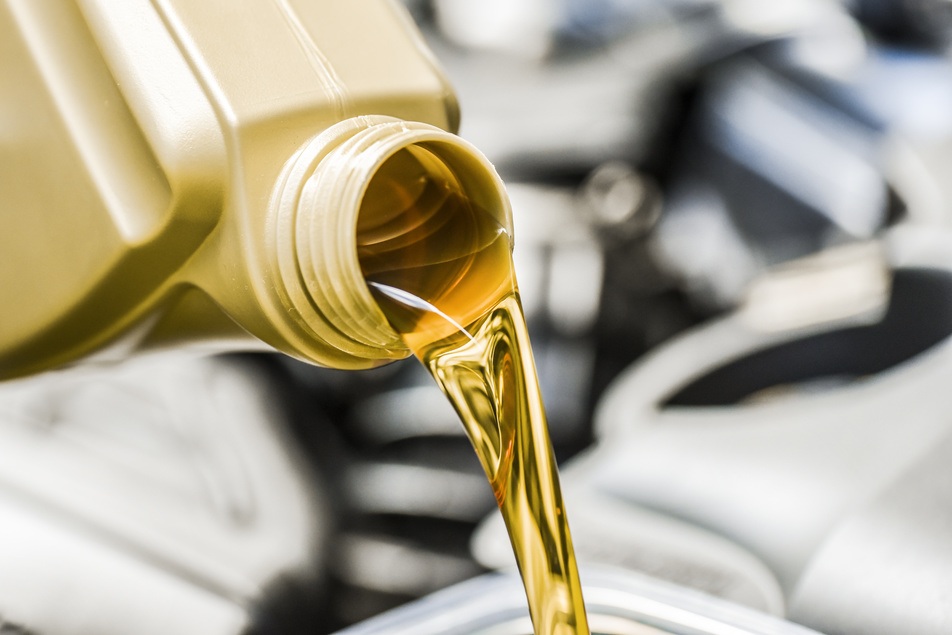 1. Brake Fluid
Brake fluid is as essential to your survival as it is to your car's brakes. That's because brakes are hydraulic and require adequate fluid to safely bring your vehicle to a stop. Neglect to take care of your brake fluid and those brakes may fail just when you need them most. If you notice issues with your brake pedal or your Anti-lock Braking System (ABS) light comes on, it's best to have your brake fluid checked as soon as possible.
2. Oil
Oil is the lubricant that keeps your engine's internal parts clean and spinning smoothly. Besides lasting much longer, a properly lubricated engine will even get better gas mileage! For most vehicle's, it's best to have the oil changed every 5,000 to 10,000 miles.
3. Power Steering Fluid
Power steering is another hydraulic system that requires adequate fluid to run properly. Try steering without it and you'll never forget this fluid again! If you notice noisy steering or your steering wheel becomes difficult to turn, it's probably time to have your power steering fluid checked.
4. Radiator Fluid/Coolant
This is a mix of water and coolant that keeps your engine from overheating, which can result in a blown head gasket. The antifreeze component (coolant) keeps the radiator fluid from freezing and cracking your radiator in winter. For vehicles with over 50,000 miles, it's important to have your radiator fluid checked periodically.
5. Transmission Fluid
Next to a new engine, replacing a transmission is probably the costliest vehicle repair you may ever face. You can help avoid such a repair by checking your transmission fluid regularly. Clean fluid and proper levels will help keep your transmission clean and lubricated and running properly.
6. Window Washer Fluid
It's hard to see (and avoid!) that obstruction on the road when your windshield is covered with gunk and grime. An adequate supply of window washer fluid will let you keep that windshield safely clean and clear.
We Know Fluids
Let us at Custom Complete Automotive help with all of your vehicle maintenance needs. Our team of highly qualified automotive technicians boast ASE and CCA certifications so you're ensured of quality maintenance and repairs whenever you visit one of our shops. To learn more about our auto services, contact us today!
---
Share This Article
Find an Auto Repair Shop Near You
We have multiple auto repair shops throughout Missouri located in Columbia, Jefferson City, and St. Louis.
About the Author
Eric Riddles
Eric Riddles is an ASE Certified Master Automobile Technician who has been working as an auto mechanic since 1998 and originally joined the team at Custom Complete Automotive in 2005. Eric has numerous certifications in various aspects of car repair and spent 10 years training the next generation of auto technicians at a local high school Auto Shop classroom.
Related Posts