Maintain Your Vehicle with ASE Certified Technicians
Published on June 03, 2020
In 1972, the National Institute for Automotive Service Excellence (ASE) was founded. Its goal was to protect customers, auto repair shop owners, and mechanics by establishing standards of training and experience, thus improving the quality of vehicle repairs and maintenance within the industry. Today, ASE offers over 40 different certification exams. Technicians can be certified on passenger cars, pickup trucks, school buses, heavy trucks, and more. ASE also provides certification for auto parts specialists.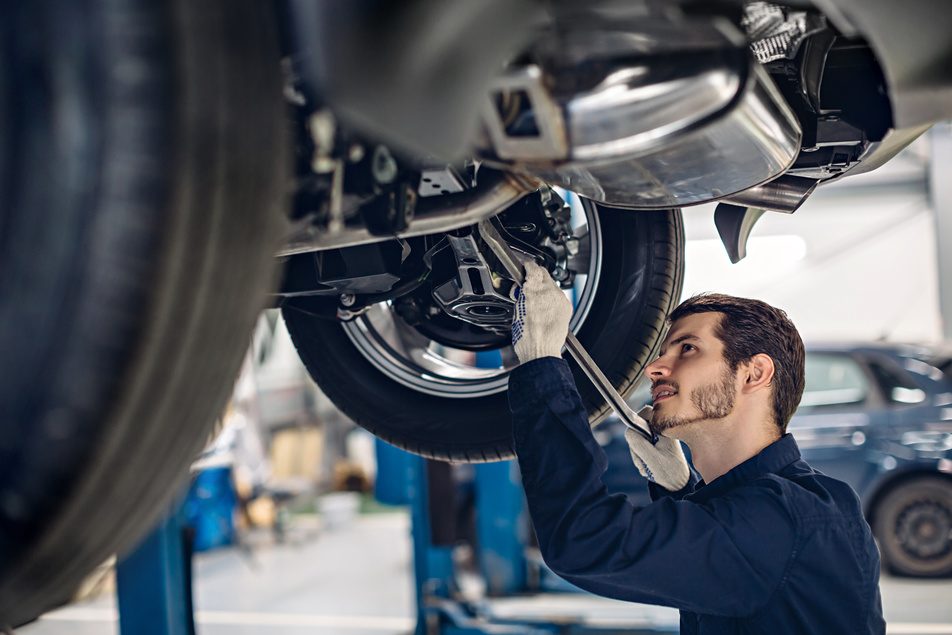 What Does "ASE Certified" Mean?
An ASE Certification is a way for technicians to prove their competence to both shop owners and customers. Having a standard of certification is good for all involved—technicians, owners, and customers.
Certified technicians are paid more than non-certified technicians.
Shop owners know that they are hiring a qualified and experienced technician.
Customers know that a trained and qualified technician will be working on their vehicle.
Customers and shop owners know that technicians are always up-to-date with technological advancements in modern vehicles.
How Do Technicians Become ASE Certified?
According to ASE, in order for technicians to qualify for ASE certification, automotive technicians must pass an ASE Certification test, have two years of on the job training or one year of on the job training and a two-year degree in automotive repair. Technicians need to be re-certified every five years to keep their ASE Certification - the exams are constantly updated to keep up with technological changes.
Why ASE Certification is Important
As vehicles become increasingly complex, the need for qualified and certified technicians becomes more important. At Custom Complete Automotive, we are proud to have a staff of highly trained ASE Certified technicians. To learn more about our team and auto services, or to schedule an appointment at any of our locations, contact us today!
---
Share This Article
Find an Auto Repair Shop Near You
We have multiple auto repair shops throughout Missouri located in Columbia, Jefferson City, and St. Louis.
About the Author
Eric Riddles
Eric Riddles is an ASE Certified Master Automobile Technician who has been working as an auto mechanic since 1998 and originally joined the team at Custom Complete Automotive in 2005. Eric has numerous certifications in various aspects of car repair and spent 10 years training the next generation of auto technicians at a local high school Auto Shop classroom.
Related Posts