Pros and Cons of Patching vs. Replacing a Damaged Tire
Published on January 06, 2021
A visit to your mechanic is always inevitable whenever you have a puncture in your tire. However, because the state of your car tires largely determines your safety on the road, other issues like tire sidewall cracks, thin tread depth, excessive wear, etc., may necessitate a tire service as well. When it comes to a puncture in one of your tires, it can sometimes be difficult to decide whether to patch or replace your tire. Check out the pros and cons of patching vs. replacing and when you should repair or replace a damaged tire.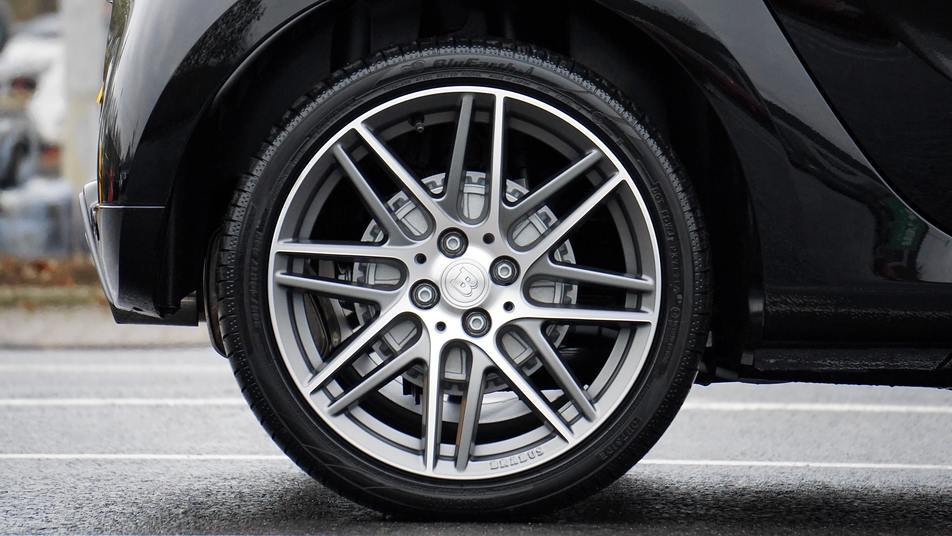 Pros of Patching
Patches are often the cheaper option
All four of your tires will continue to wear evenly as they have the same tread depth.
Cons of Patching
Higher safety risk compared to replacing
Patching can only be done once
Pros of Replacing
Increased traction
Better performance
Increased safety
Cons of Replacing
Replacing tires is often the more expensive option
Replacing only one tire can lead to uneven wear due to different tread depths
When is Patching or Replacing a Damaged Tire Ideal
Deciding whether to patch or replace a tire depends on several factors.
The severity of the damage
Puncture position on the tire
Tire repair history
Tread depth
Patching a Damaged Tire
Tire replacement can be expensive. It need not always be the go-to solution whenever you have a flat tire. Patching a tire, if expertly done, can last for seven to ten years. Several tire damages can be fixed with patching. Examples include:
Puncture that lies within the puncture repair area. This is the center part of the tire that's about 1 to 1.5 inches from the shoulders.
Puncture that is less than ¼ inch
Replacing a Damaged Tire
There are incidences where patching won't be enough and settling for a patch could compromise your safety. Instances where a replacement is necessary include:
Puncture occurs on the sidewall or the shoulders. These areas are considered outside the puncture repair area.
Puncture is more than ¼ inch
Puncture is adjacent or overlaps a previously repaired damage
Thin tread depth
Excessive wear or cracks on the sidewall
When it comes to your tires, it's always advisable to consult a seasoned mechanic to examine the extent of the damage and recommend the best solution. At Custom Complete Automotive, we offer high-quality patching and replacement services on damaged tires. To learn more about our tire repair services, or for more information regarding any of our other auto services, contact us today!
---
Share This Article
Find an Auto Repair Shop Near You
We have multiple auto repair shops throughout Missouri located in Columbia, Jefferson City, and St. Louis.
About the Author
Eric Riddles
Eric Riddles is an ASE Certified Master Automobile Technician who has been working as an auto mechanic since 1998 and originally joined the team at Custom Complete Automotive in 2005. Eric has numerous certifications in various aspects of car repair and spent 10 years training the next generation of auto technicians at a local high school Auto Shop classroom.
Related Posts