The Difference Between Front End Alignment and Wheel Alignment
Published on September 20, 2023
While they are both essential elements of car maintenance that help to preserve safety and extend vehicle life, wheel alignment and front end alignment, terms often used interchangeably, actually refer to different processes. Keep reading to discover the difference between the two.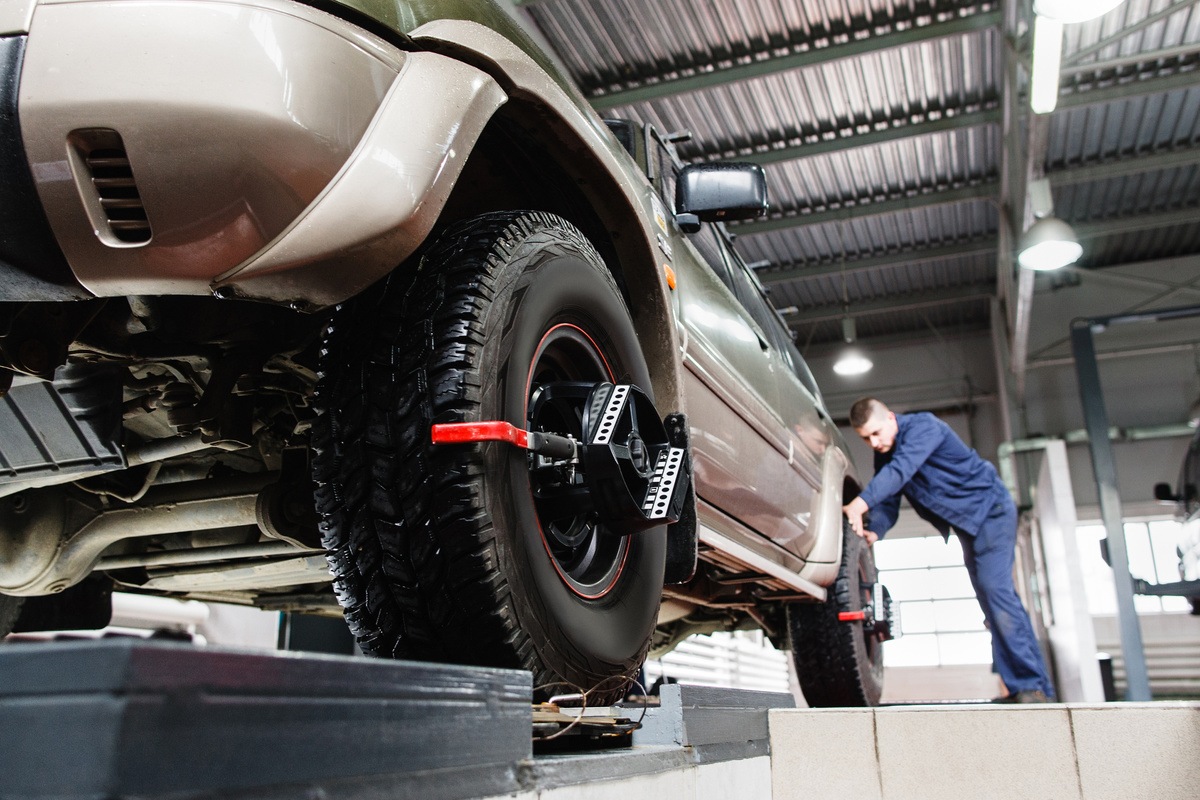 What is Front End Alignment?
A front-end alignment is a standard maintenance procedure for vehicles that focuses on adjusting the alignment of the front wheels. This adjustment ensures that the front wheels run parallel to the center of the vehicle, enhancing vehicle performance.
What is Wheel Alignment?
Wheel alignment involves modification of the angles of your vehicle's wheels in relation to each other and the vehicle's body. Wheel alignment is performed by altering the suspension components of the vehicle for proper alignment according to manufacturer specifications.
Front End Alignment vs. Wheel Alignment: What is the Difference?
The main difference between front end alignment and wheel alignment is the scope of the adjustment. A front end alignment only adjusts the angles of the suspension components in the front of the vehicle. On the other hand, a wheel alignment adjusts the angles of the suspension components in all four wheels. It checks and adjusts the alignment angles of both the front and rear wheels.
When Do You Need a Front End Alignment?
You need a front-end alignment when you observe signs of poor vehicle handling, such as your car pulling to one side while driving, the steering wheel not aligning properly when the vehicle is moving straight, or uneven tire tread wear.
When Do You Need a Wheel Alignment?
You need a wheel alignment whenever you experience certain warning signs or specific driving issues with your vehicle. These signs include uneven tread wear on your tires, a steering wheel that is off-center when driving straight, or your vehicle pulling to the left or right.
Let Our Alignment Experts at Custom Complete Automotive Help
At Custom Complete Automotive, we understand how important it is to keep your vehicle running safely and efficiently. Our team of experienced technicians can help you maintain peak performance with a full wheel alignment service. We make sure all components are adjusted correctly and that your car is driving as intended. Contact us today to book an appointment and get your vehicle back in perfect alignment.
---
Share This Article
Find an Auto Repair Shop Near You
We have multiple auto repair shops throughout Missouri located in Columbia, Jefferson City, and St. Louis.
About the Author
Eric Riddles
Eric Riddles is an ASE Certified Master Automobile Technician who has been working as an auto mechanic since 1998 and originally joined the team at Custom Complete Automotive in 2005. Eric has numerous certifications in various aspects of car repair and spent 10 years training the next generation of auto technicians at a local high school Auto Shop classroom.
Related Posts