Tips for Maintaining Your Car's Electrical System
Published on April 14, 2021
Your vehicle's electrical system is essential in keeping your car running properly. In order to keep your car's electrical system functioning as it should, regular maintenance is required. Keep reading to learn the three parts that make up your car's electrical system and how to keep your car's electrical system properly maintained.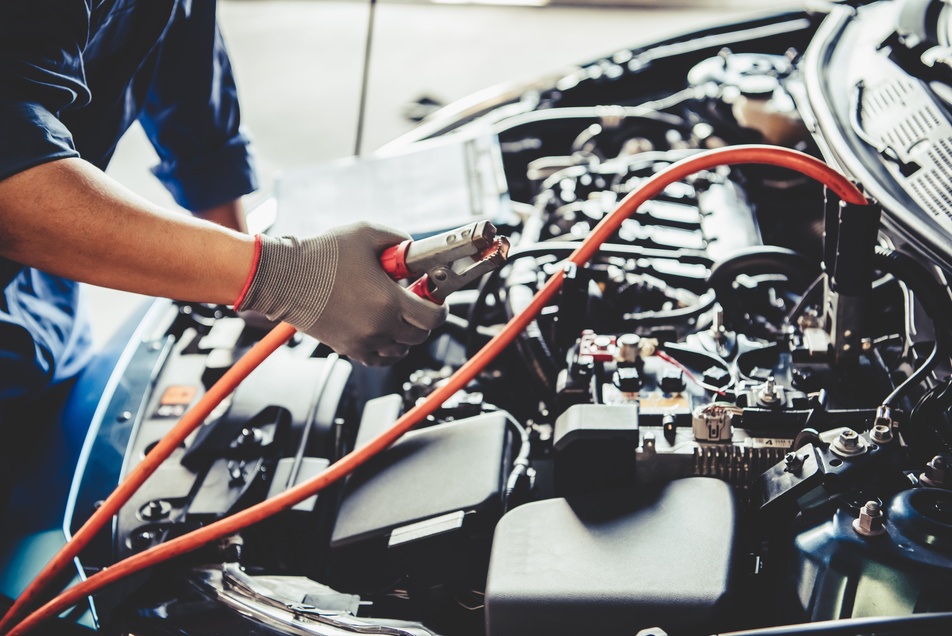 The 3 Parts of a Car's Electrical System
All three of the following parts make up your vehicle's electrical system, working together to keep your car running.
Battery. The battery provides your car's entire electrical current and is responsible for powering the headlights, brake lights, turn signals, and other internal electrical systems. The battery is also responsible for powering the ignition and fuel systems, which create the combustion necessary for the engine to function.
Starter. The starter motor is what starts the engine of your car. The starter draws power from the car's battery, sending a current to the starter relay and solenoid to engage the engine.
Alternator. The alternator keeps the car battery charged and the electrical system going. The alternator uses the electrical current from the batter to power your vehicle's electrical components, including the instrument panel.
If any of these parts fail while you are out and about, you'll most likely need a tow. However, taking care of these components ahead of time and keeping up with regular maintenance could keep your car functioning properly for years.
Maintaining a Car's Electrical System
Remember that the parts of your car's electrical system work together, so a problem with one could cause problems with the other systems. Check out these few things you can do to maintain your car's electrical system.
Keep up with regular cleaning and inspection of your car.
Make sure all wires and electrical parts are tightly mounted to the appropriate brackets to maintain a continuous flow of electricity.
Have your trusted mechanic run regular diagnostic checks and inspections of all the electrical components in your car.
At Custom Complete Automotive, our certified technicians are here to help keep your car's electrical system working properly to keep your car on the road. To learn more about our electrical repair services, or to schedule an appointment at one of our six convenient locations, contact us today!
---
Share This Article
Find an Auto Repair Shop Near You
We have multiple auto repair shops throughout Missouri located in Columbia, Jefferson City, and St. Louis.
About the Author
Eric Riddles
Eric Riddles is an ASE Certified Master Automobile Technician who has been working as an auto mechanic since 1998 and originally joined the team at Custom Complete Automotive in 2005. Eric has numerous certifications in various aspects of car repair and spent 10 years training the next generation of auto technicians at a local high school Auto Shop classroom.
Related Posts